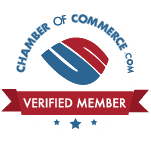 All-Terrain Conversions, LLC, DBA ATC Manufacturing, has moved into a new factory. With steady growth in demand of wheelchair accessible trucks and SUVs we outgrew the 40,000 square foot factory in Markle, IN. The new facility is 10 miles north of the old factory and is located across the street from GM's Fort Wayne Truck Assembly plant which happens to build the GM trucks that ATC Manufacturing converts to wheelchair accessible vehicles.
The new building is over 100,000 sq. ft and boasts a 2,500 sq. ft show room and 5,000 sq. ft multi-level office space. The factory space will allow us to triple production. ATC Manufacturing builds the most technologically advanced mobility vehicles in the industry. Our truck lines include the economical, base level Chevrolet Work Truck up through the ultimate luxury in trucks, and we convert SUVs ranging from the most affordable of mobility vehicles, the Chevrolet Traverse, up to the flagship Cadillac Escalade ESV.
If you are like 98% of other Americans, you prefer to drive something other than a minivan! We convert vehicles people want to own that fit their lifestyles and needs. Please visit our exclusive worldwide distributor at https://www.atconversions.com/.